To most homeowners that are unfamiliar with the inner workings of AC systems, determining out professional air conditioning installation service providers choose an AC unit can seem a bit confounding.
The truth is, while it does take some experience and background understanding, there is a science to it. More importantly, the signs of a heating and air conditioning system that are too small for space are (sometimes) easily recognizable.
Here's what you need to know.
Understanding Tonnage and Square Footage
One of the most important factors in determining whether or not a cooling system is large enough for a given space is square footage.
For the purposes of this estimation, it is important that we are not taking into account the location within the country (climate zone), or the other factors that influence how large or small an air conditioner should be (see below).
Square footage of a room can generally be determined by multiplying its length by its width. Energy Star recommends, as a very basic estimate, that most homes need somewhere between 20 to 30 BTUs of cooling power per square foot.
Therefore, if you have a 13 by 16-foot room, with a square footage of 208 square feet, then all else being equal, you will need between 4160 and 6340 BTUs.
BTUs, or British Thermal Units, are one metric for ascertaining the cooling output of an air conditioner. Air conditioners are rated in tons – and one tonnage of cooling power is considered 12,000 BTUs.
Therefore, in the hypothetical scenario offered above, installing an air conditioner rated at about a half-ton (or 6,000 BTUs) should theoretically be enough to keep the space cool in the summer.
However, it is important to remember that most homes are much larger than this (even small apartments are typically between 500 and 800 square feet) and that there are other factors that influence whether or not an air conditioner is powerful enough.
What Factors Affect How Large or Powerful an Air Conditioner Must Be?
While square footage is arguably the single most important thing that affects whether or not an air conditioner is suitable for your home, there are several other factors to take into consideration.
One is the location within the country and the climate where you live. There are several cooling zones in the continental United States (typically represented as 5 zones) the zones in the northernmost region need the least powerful cooling capacity and the southernmost zones need the most.
Another is how many windows the home has, how large the windows are, how old they are, and their orientation. The more windows a home has, the more cooling power will be needed, all else being equal. Newer windows have better insulation than older windows but generally, still require additional cooling power. Also, in the northern hemisphere, south-facing windows will let more heat in during the summer.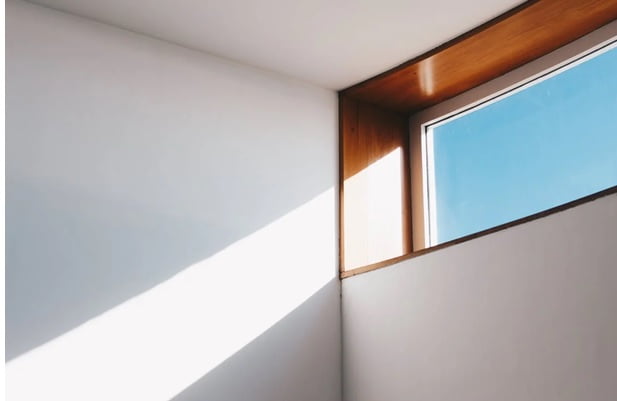 Shaded locations also require less cooling power in the summer because the sun is not beating down on them with the same vigor. Many air conditioning installation experts will provide energy audits of your home in order to help you estimate this.
Moreover, the size and orientation of the room will also impact cooling. For instance, two rooms with the same square footage could have very different volume sizes. Larger, more open rooms require greater cooling capacity – similar to how larger, loftier rooms require greater heating in the cooler months.
How to Tell If Your Air Conditioner Is Too Small
If you currently are wondering if your air conditioning is too small for your home, here are some signs to look out for:
●High humidity: Ironically, large, powerful air conditioners won't run long enough to remove humidity from the air. If the air is cool but still too humid, you might be working with an air conditioner that's too big.
●Short cycling: Short cycling is a warning sign that your HVAC unit might be failing, but it also might mean it's just too big. Starting quickly and then stopping might mean it's cooling off the home more quickly than it should be.
●High energy costs: Also ironically, a system that is too large for your home won't be operating efficiently, which can drive up energy costs. Having a unit that's right for your home will save you money – don't overdo it.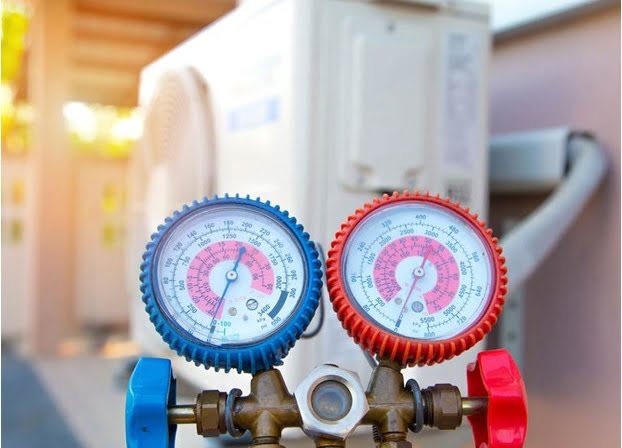 The Flipside: When Your Air Conditioner Is Too Large
Conversely, there is a potential that your air conditioner is too large for your home, in which case you should keep a lookout for the following signs:
●High humidity: This sign could be attributable to an air conditioner that is either too large or too small – however, in this case, the system would be too small to remove humidity from the air inside your home.
●Energy bills too high: Typically, a system that is struggling to keep the air cool will also cost too much to run – so if your AC system is not energy efficient or aligned with the size of your home, you'll end up paying more for it.
●Inconsistent cooling/hot spots: Air conditioners that are too small for a home will struggle to keep the house at a consistent temperature or to cool it off adequately in the first place. Warm spots throughout the home, especially in larger rooms, may mean your air conditioner is just too small to pick up the slack.
●System constantly running: Air conditioners that are overtaxed tend to run constantly, as opposed to those that are too large and which will experience frequent cycles. An air conditioner that runs constantly but can't cool things off is likely not large or powerful enough for a home.
Air Conditioning Installation by the Professionals
Installation costs can potentially represent no small portion of overall system costs, and it's best to partner with professionals the first time around. Here at Jones Heat and Air, we'll help you determine the right system for your home – whether a split system, an all-in-one packaged unit, a gas pack or a hybrid system, that will meet your home's needs.
We'll also provide air conditioning installation services and you can call on us anytime for service, whether for routine maintenance or for emergency repairs.
We provide air conditioning installation services in Tracy, Manteca, Modesto, and Turlock, California – you can reach us at 209-632-5675.